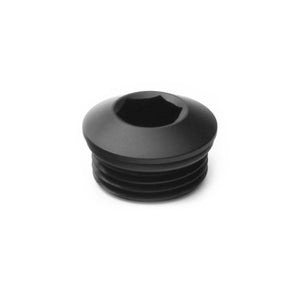 Sealed black AN10 ORB plug with ethanol-proof o-ring, safe for all alcoholic fuels and available in a wide variation of sizes.
The AN-10 ORB range is used on Nuke Performance:
Fuel Pressure Regulator FPR100x
2G Fuel Surge Tanks
Competition Oil Catch Cans
Performance Oil Catch Cans
ORB plug is available in AN-6, AN-8, AN-10, and AN-12. All with the ORB thread.
If you wish to change or complement the use of fittings of the highest quality, we recommend that you use our fittings which are designed to withstand high power and excessive wear and in the right combination with the products they were intended for.
Available in several sizes and varieties.
Quantity : 1pc