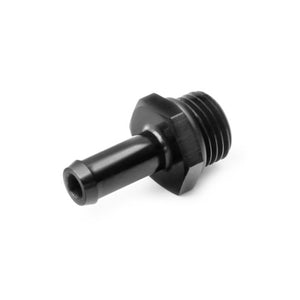 High flow AN-6, AN-8, and AN-10 ORB to Barb male adapters for vacuum, fuel, oil, and water hose. With a Viton O-Ring safe for all fuels, including alcoholic fuels such as ethanol.
Use with Nuke Performance products to adapt the common ORB thread into a barb male fitting for 8/10/13/16mm ID fuel/oil/water hose. Suits many applications, for example, aftermarket fuel filter installations without changing the OEM rubber hose into AN fuel line.
Used on Nuke Performance products:
FPR100-series fuel pressure regulators
CFC Unit for ATL fuel cells
CFC Unit for brushless fuel pumps
2G Fuel Surge Tanks with ORB threads
Oil Catch Cans
If you wish to change or complement the use of fittings of the highest quality, we recommend that you use our fittings which are designed to withstand high power and excessive wear and in the right combination with the products they were intended for.
Quantity : 1pc